Update Preview: Cute Pets Are Coming!
2019-07-29 13:41:05
Your highness,
A new update for Legend of Empress is on the way! This update will bring many features to the game, let's have a quick look!
Pets
Your highness will soon be able to have your own pets in the game. Cute and adorable pets, though seemingly weak, can be reliable partners in battle.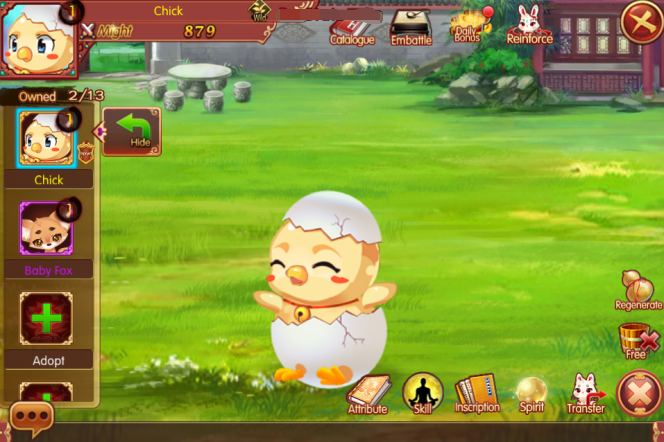 Your highness will be able to adopt pets for free in the forest every day. Take it home when you see the one you like!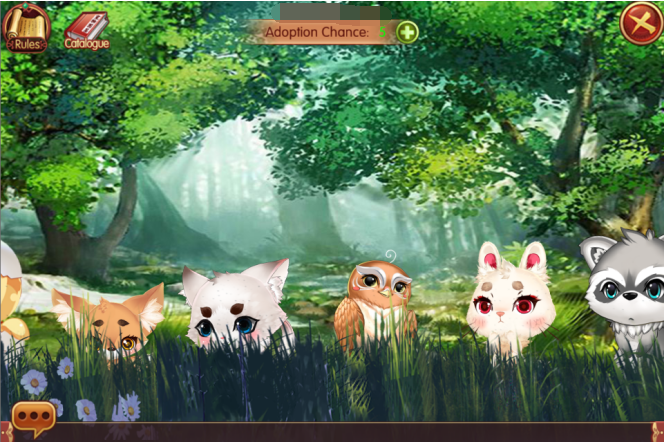 Each pet has its own attributes, quality, and skills. There are many ways to increase their might, including increasing levels, lv up skills, inscription inlay, and spirit equip. After pets are trained, not only will their strength become stronger, but also their appearance will change.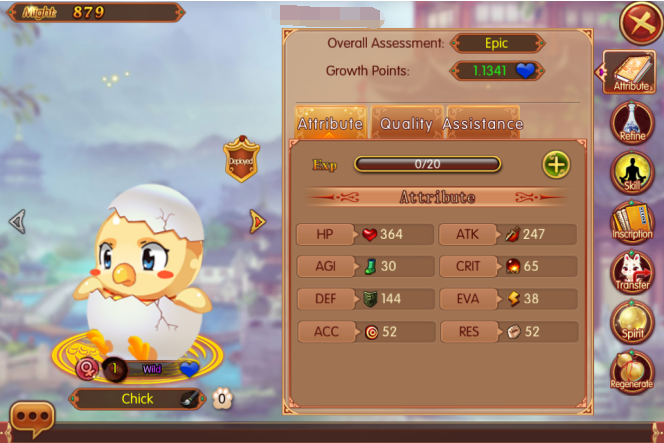 Adorable baby fox will become super awesome when he grows up.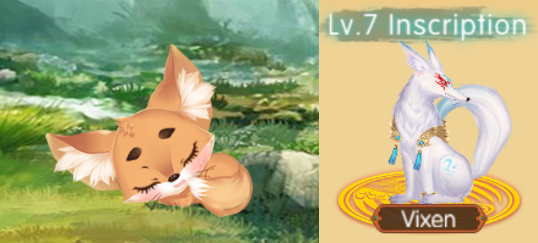 There will also be new Pets Challenge waiting for your highness after the update, where you can obtain rich rewards!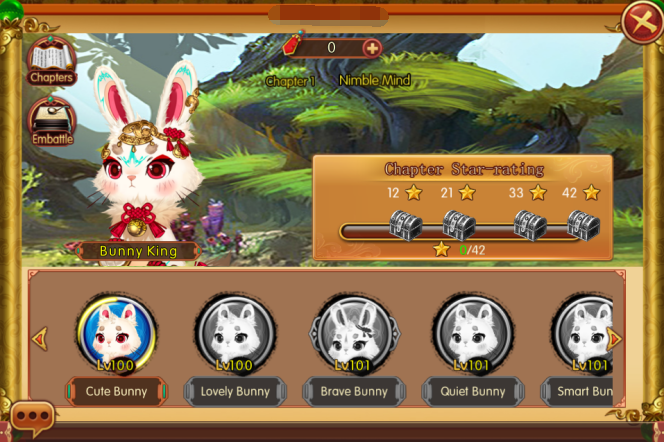 Pets can embattle with your highness. A well trained pet will be very helpful in battle. Do not forget to adopt your pets once the game is updated!
Shards Extract
A new system called Shards Extract will be added to the game after the upcoming update, which will allow your highness to extract the Hero Shards you don't need into Shard Crystal.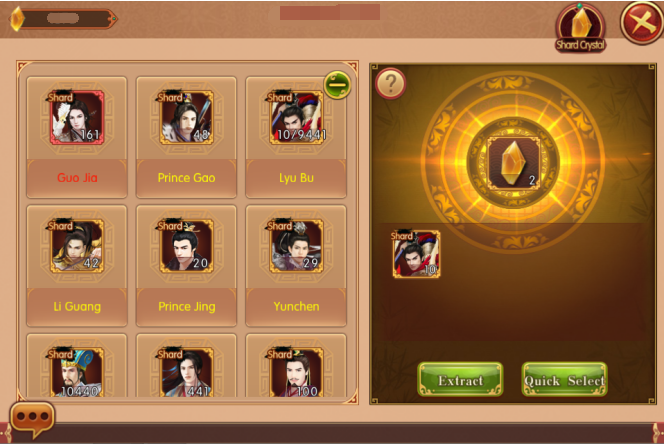 Your highness can use Shard Crystal to trade for Epic Shard Essence, Star Origin and other rare goods in Shop.
Yuexiu highly recommends that your highness extract your spare Hero Shards into Shard Crystal and trade for Epic Shard Essence, which is very helpful to raise your heroes' might!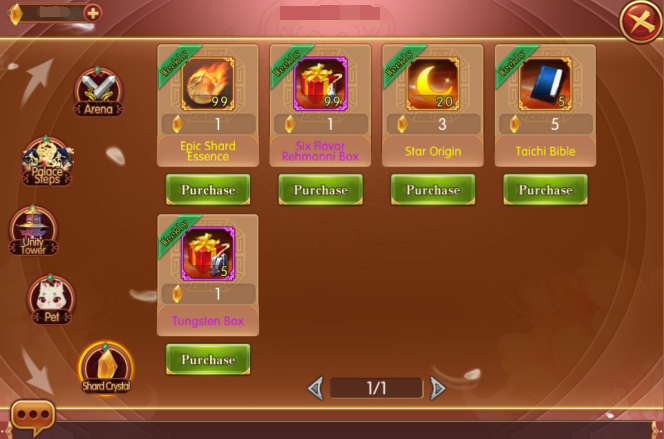 Legend of Wu Zetian
A new biography chapter, Legend of Wu Zetian, will be added to the game after the upcoming update. Your highness will be able to get Hero Shards,
Equipment, and other rewards and learn about the life of China's first female ruler by playing this chapter.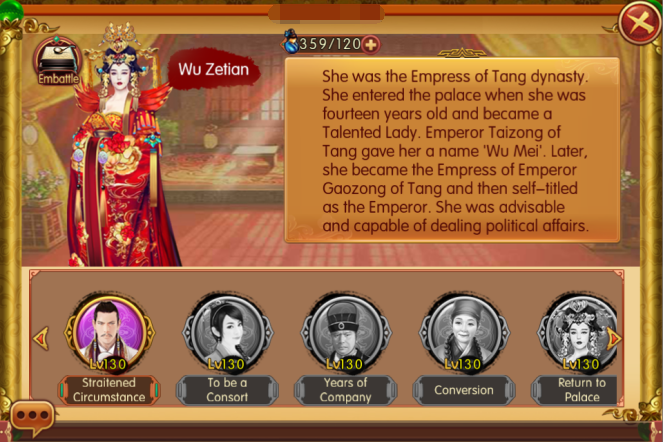 Rename Card
A new item, Rename Card, will be available in Shop after the update. Your highness can use it to change your name in the game!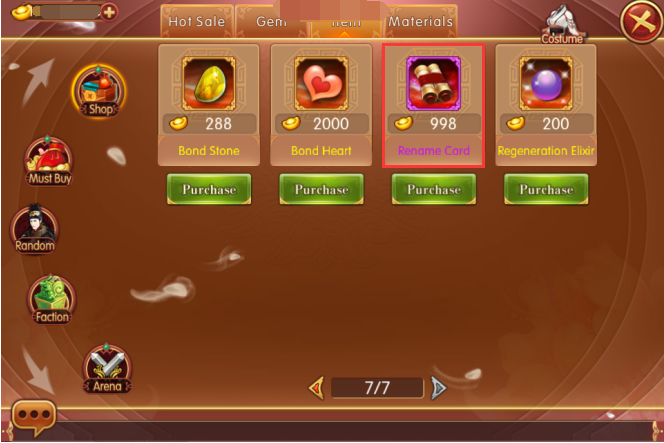 In addition to adding the above content to the game, this update will also optimize many functions.
The new update is coming soon! Yuexiu can't wait to have more fun with my lovely ladies in Legend of Empress!