Server Opening Announcement
2019-04-03 19:14:41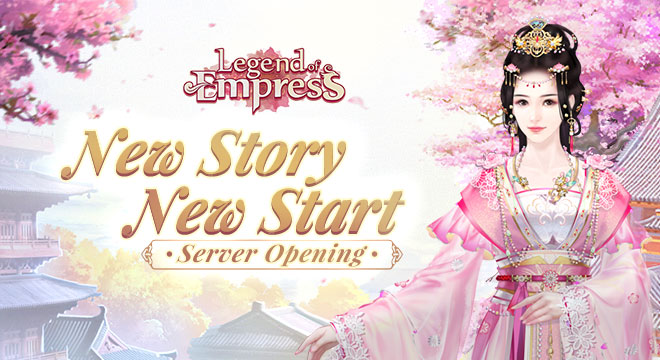 Your Highness,
NA-S11 will be available at 05:00 a.m. on 3rd of April (UTC-7).
Launch Celebrations will start with the opening of NA-S11.
We've prepared various events & gifts for you to start a romantic journey.

For more details, please click the link below:

http://loe.wishgamer.com/en/bulletin/20190213/15353e8d1af87f84fee9.html

Click the following links to download Legend of Empress:
[AppStore] https://itunes.apple.com/app/id1437476676

[GooglePlay] https://play.google.com/store/apps/details?id=com.GF.palacem2usen.hwyad.google

Please feel free to contact us by E-mail or IN-GAME customer service.
E-mail: LOE_service@friendtimes.net
Legend of Empress Operation Team