Hero Guide- Prince Jing: Upright & Brave
2019-09-05 14:51:39
Your Highness,

Prince Jing was a young and ambitious lord in Song Dynasty who was capable of governing and military training. Even though he had been once banished, his heart was always full of determination and justice.
In Legend of Empress, Prince Jing becomes an Epic Guard. Please allow Yuexiu to introduce him to your highness.
Positioning
Prince Jing is a Guard. He can take massive DMG in the front and cover his teammates while dealing DMG and stunning the horizontal enemies.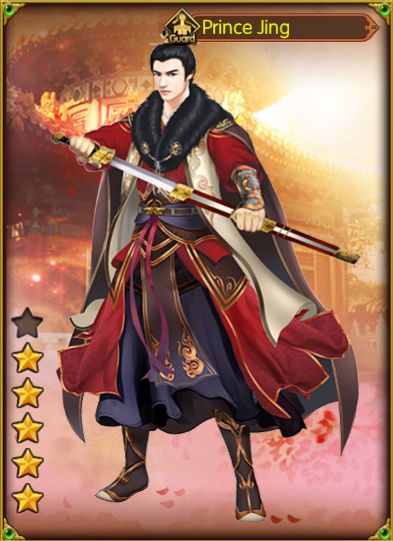 Skills
Active Skill
Heavy Slash: Deal damage to horizontal enemies, high chance to stun target enemies for 1 turn.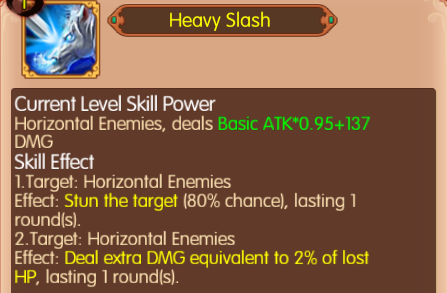 Passive Skills
Full Moon: Massive boost to DEF;
Origin Return: Massive boost to HP;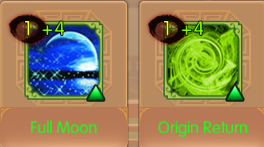 Equipment
The recommended equipment for Prince Jing are Merak set and Grandeur set. Merak set boosts his DEF, RES and HP, increasing his durability in combat. Grandeur set boosts his DEF, HP and ATK, increasing his DMG dealing ability.
Besides, he will get All Skill+2 while being equipped with 5 Fabled equipment.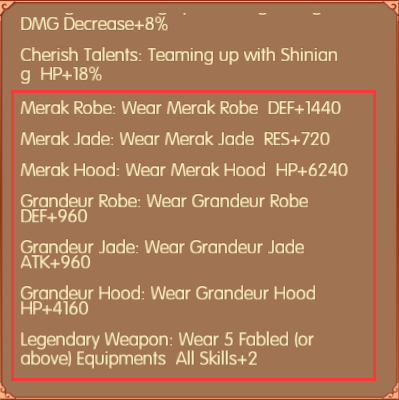 Gems
Gems recommended: HP, DEF, RES, AGI, ATK.
HP, DEF, and RES gems are essential for a tank, they can guarantee his survive under heavy attack. ATK can improve his damage, and AGI allows him to sooner release his skill, giving your team more advantages in battle.

Embattle
Embattle for Guard: Guard, Prince Jing, Lu You, Shimin , Wan'er;
Embattle for Scholar: Scholar, Prince Jing, Shimin, Wan'er, Liu Che;
Embattle for Chef: Chef, Prince Jing, Li Bai, Zhuge Liang, Liu Che;
Embattle for Physician: Physician, Prince Jing, Li Bai, Zhuge Liang, Wan'er;
Here is an example for Scholar in Crane Formation: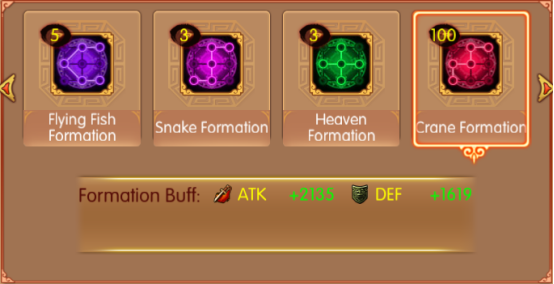 The front row is formed by Prince Jing, Wan'er and Liu Che, who can provide strong protection to our back row heroes. Scholar and Li Bai are in charge of the DMG dealing in the team.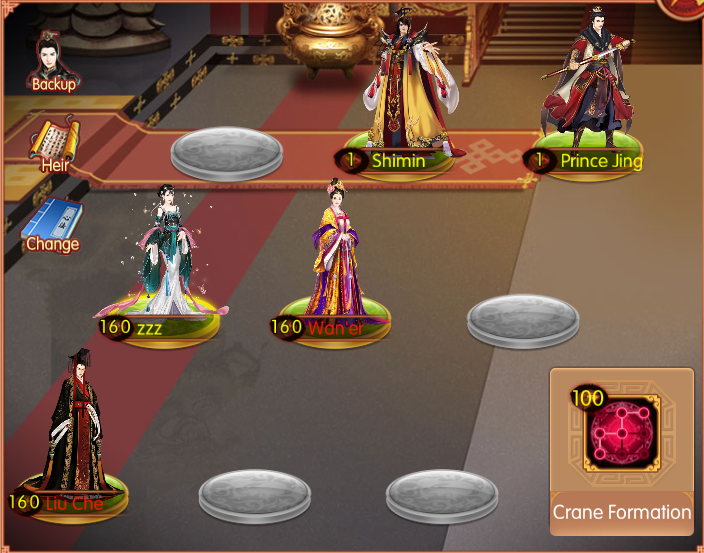 Prince Jing is a powerful Guard who performs very well at both ends of the attack and defense. He can surely be a powerful addition to your team!