Hero Guide - Shiniang: Unyielding geissha
2019-10-11 17:38:25
Your highness,

Shiniang was a humble woman who was unyielding when facing oppression. Her strong spirit is praised by many generations.
In Legend of Empress, Shiniang becomes an Epic Chef. Please allow Yuexiu to introduce this legend lady to your highness.
Positioning
As a chef, Shiniang provides buff effects to the team from the front row.
Skills
Active Skill
Desperate Shot (Lv.1): Deals no DMG; Target: All allies, ignore 0.8% of DEF of the target, lasting 2 rounds; Target: All allies, max DEF increases by 1%, lasting 2 rounds; Target: All allies, Extra ACC rate increases by 50%, lasting 2 rounds.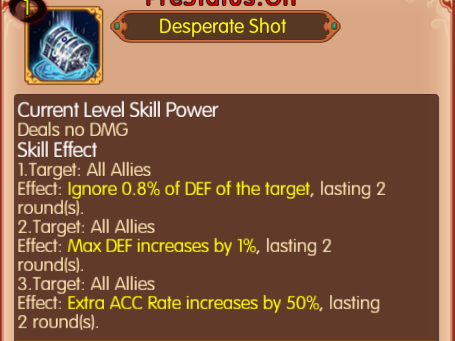 Passive Skills
Full Moon: Massive boost to DEF;
Origin Return: Massive boost to HP.
Equipment
The recommended equipment for Shiniang are Merak set and Royal set. These two sets boost her DEF, RES and HP, increasing her durability in combat.
And because of the Legendary Weapon perk, Shiniang gets All Skills +2 while wearing 5 Fabled (or above) equipment.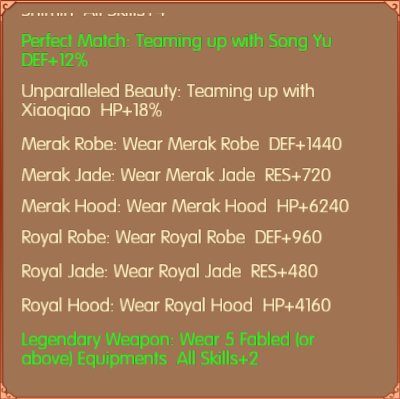 Gems
Gems recommended: HP, DEF, RES, DMG decrease, and AGI.
HP, DEF, DMG decrease, and RES gems are essential for a Chef, they guarantee her survival under heavy attack, allow her to continuously provide buffs to allies. AGI gem allows her to sooner release skill, giving your team more advantages in battle.

Embattle
Here are Yuexiu's lineup suggestions for your reference.
Embattle for Guard: Guard, Shiniang, Wan'er, Zhuge Liang, Li Bai;
Embattle for Scholar: Scholar, Shiniang, Wan'er, Zhuge Liang, Xishi;
Embattle for Chef: Chef, Shiniang, Xishi, Zhuge Liang, Song Yu;
Embattle for Physician: Physician, Shiniang, Zhuge Liang, Wan'er, Song Yu;
Here is an example for Scholar in Arc Formation: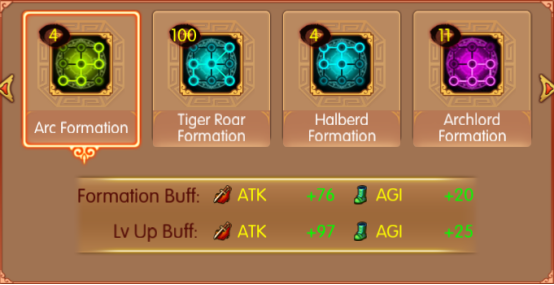 The front row formed by Xishi, Shiniang, and Wan'er provides strong protection and buff effects to the team. In the meantime, Scholar Character and Song Yu deal massive DMG to enemies.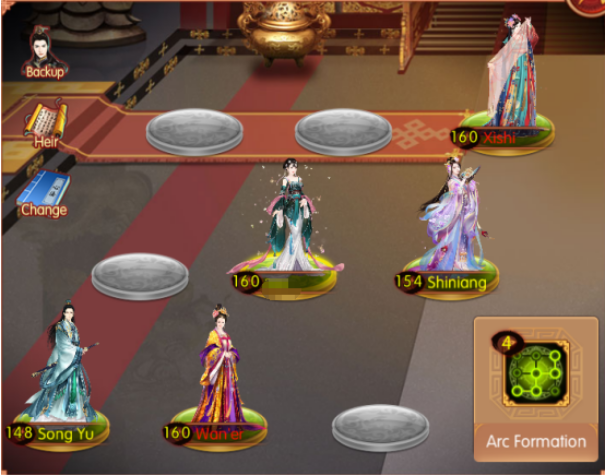 How do you like Shiniang? Go recruit her if you want a powerful chef in your team!